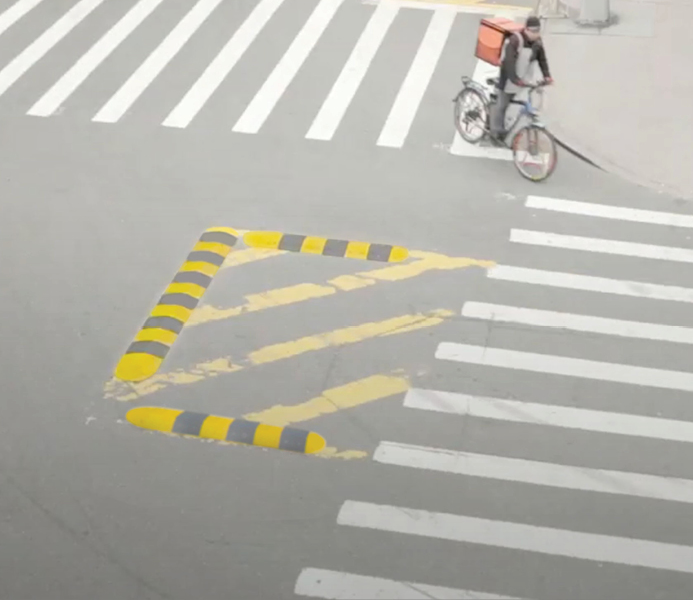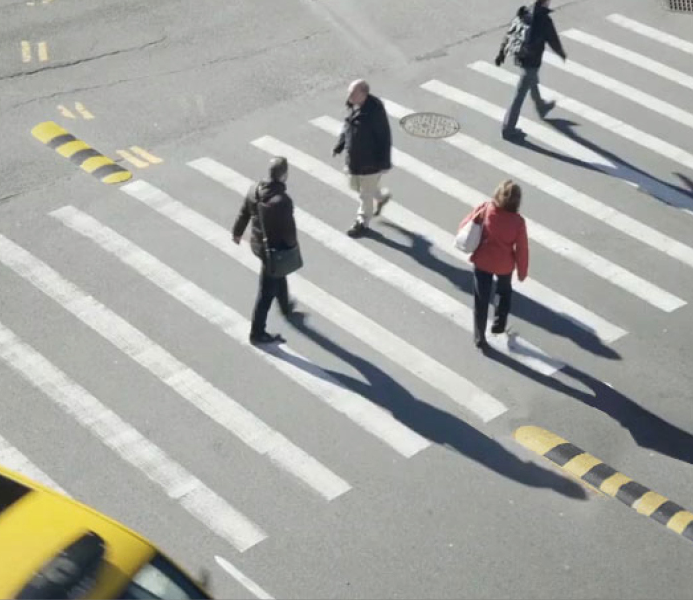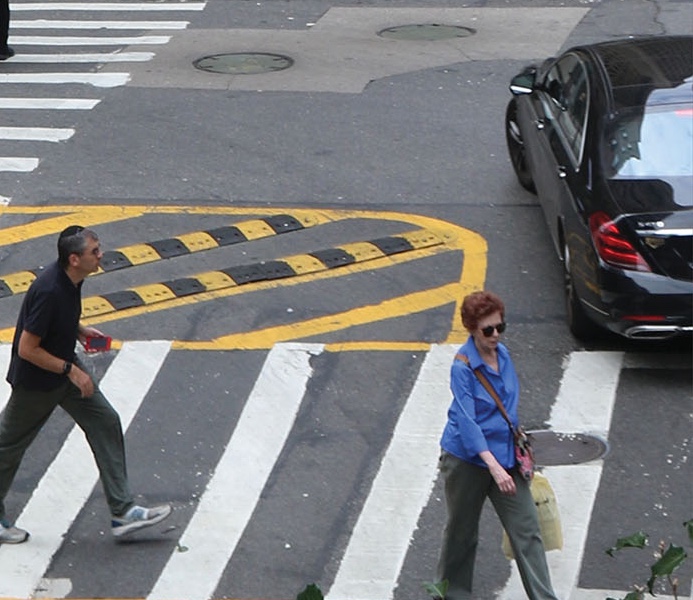 New York City Strives to Eliminate Traffic Deaths and Serious Injuries
Starting in 2014, the New York City Department of Transportation (NYC DOT) developed a study with an aim of eliminating traffic deaths and serious injuries over the following 10 years. The study revealed the danger for both left- and right-hand turns, however, left hand turns accounted for three times as many pedestrian and bicyclist fatalities and injuries. Crosswalks and bicycle lanes represent the largest pedestrian conflict zones.
In an effort to solve these issues, NYC DOT purchased several TreeTop Products' Premium Recycled Rubber Speed Bumps. They installed and tested them in locations throughout the city, along with multiple competitors' products. After a 6-month trial, TreeTop Products' Speed Bumps were selected as the winner to use throughout the city. Our Safe Turn kits were installed at 492 locations thus far, reducing fatalities and serious injuries by more than 50%.
---
6 Reasons Why New York City DOT Chose TreeTop Products Speed Bumps

Remains In-Place and In-Tact
Our speed bumps conform to the ground due to the flexible recycled rubber material and hardware that is installed on both sides of the bump. These features ensured our speed bumps stayed in place where they were installed long after competitive bumps had their hardware pop out of the ground, causing the products to rip and loosen in the street.

Warranty
Our 15-year warranty ensures our product will stand up to any road traffic.

Price
Our competitive price and quality products deliver great value.
Non-Fading
By molding the color in during the manufacturing process, our UV-resistant speed bumps are designed not to fade in the sun, retaining the bright colors that attract motorists' attention.

In-Stock
Our ability to manufacture large supplies ensures quick availability, nationwide.

Durability
Our speed bumps were judged to be more durable, as there was no fraying or chipping that was observed in competitors bumps.
---
More Benefits to the Premium Speed Bump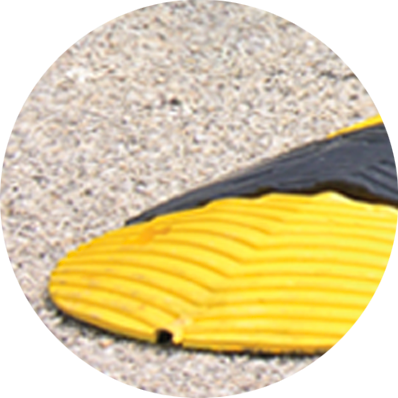 Easy Care
Low-to-no maintenance.
Kits include free end caps and installation hardware.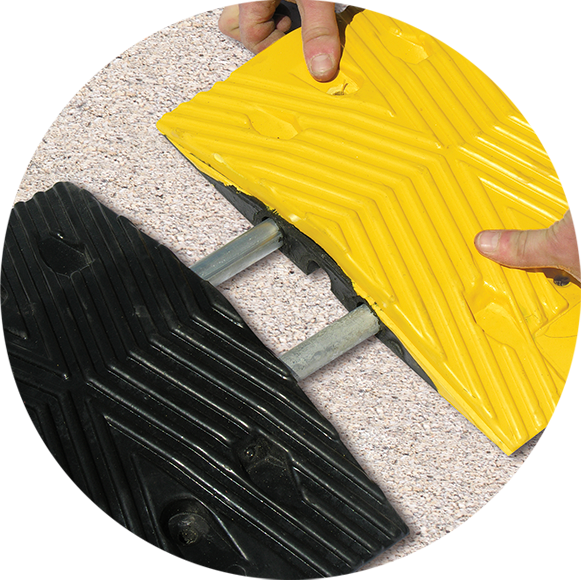 Quality
Textured, 14" wide solid recycled rubber bump assembles easily with steel connecting rods to ensure tight fit.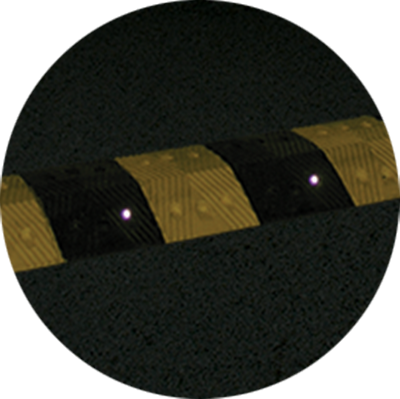 Reflectors
Highly visible, molded-in cat-eye reflectors on both sides of bump.
Call 866-903-8086 for a FREE sample of our Premium Speed Bump to see the quality yourself!
---
Do you have more questions or need help with your order?
Our team of specialists can help. Call 866-734-0605 and ask for the Key Accounts Group or
click here
to request a quote.